"Oh, it's killed me!"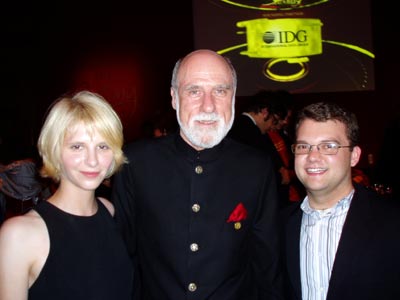 At the Webby Awards, with the inventor of the internet, who came dressed like a space despot.




The host was that guy from "The Daily Show."
It was hot and rainy.




I am so short.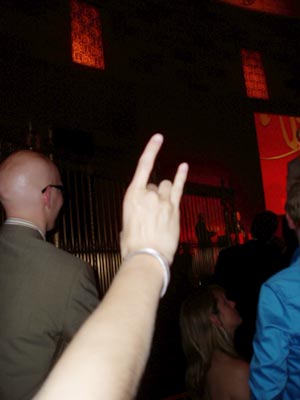 Somewhere in this picture is Al Gore. We also met Craig, who is even shorter than me. I thanked him, since I got the artist-in-residence job through a Craigslist post, and then he said something to the effect of, "Hey is your friend single? Ha Ha! I am just kidding, I am married. She should visit my mom who also lives in New Jersey, here are exact directions to her house. Also, I am an enormous weirdo."




Somewhere in this picture are Becca and the Atlantic Ocean.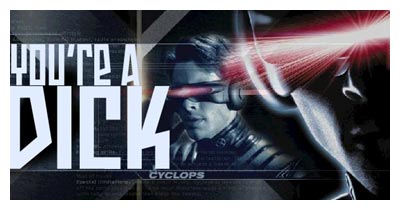 JP will be represented only by the valentine we made him.




The essence of Adam Becker. So many memories.



Time to pack up and hit the road!

Oh, wait, I forgot the part where they called three months later and asked me to come back for another year.

But before that happened, I did some old-fashioned bum-style bumming around California.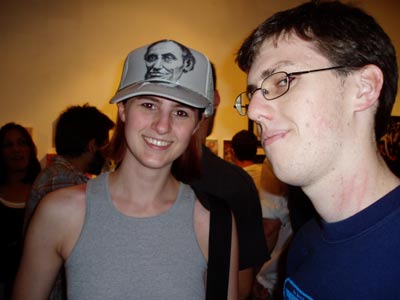 I had my first real art show. Dave and Adrienne came, and they brought a friend!



I dissected Humboldt squid at
MBARI
.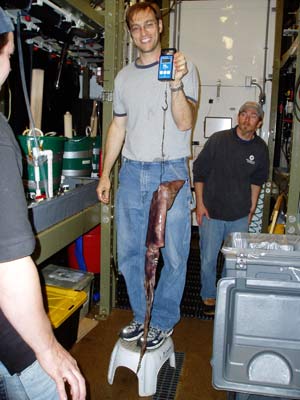 Dr. Lou "Zeidberg, not Zoidberg" Zeidberg.



Danielle, Audrey, John and I shared a table at Comic-con next to these normal, totally not-creepy gentlemen


I went to SIGGRAPH and saw working holograms and monitors made of mist, but the only picture I took was of an X-Wing Fighter.



Brad told me he had an extra invite to the secret SIGGRAPH party. "That worked pretty well," he said. "Considering all I did was tear my ticket in two and give you half."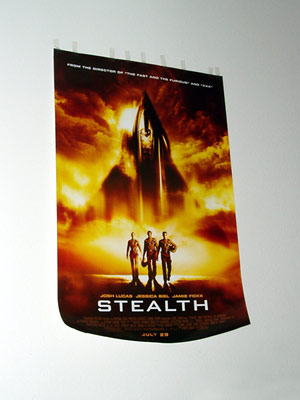 Stealth.



Karl joined me for the drive east.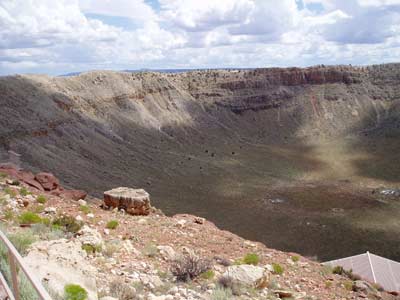 Here is a giant hole in Arizona, a remnant from when Earth fought space.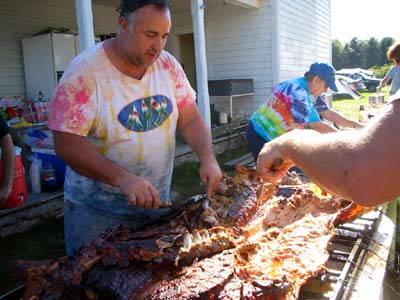 I made it back safe and sound to Risley. Then immediately went to my first West Virginia pig roast.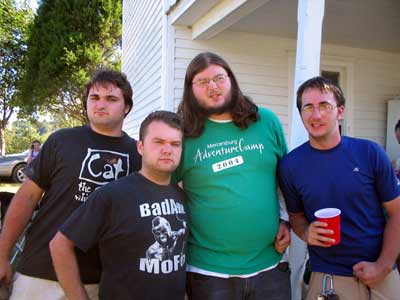 Becca was not even close to being happy about this adventure. Just because she had to help an old lady in an outhouse go poo.